Being an HVAC technician is not only an enjoyable trade because of the variety of work, the chance to meet new people, and the respect and gratitude you get from bringing cool comfort to people's workplaces and homes; it's also highly satisfying thanks to its short path to creating environmental change and positively impacting your community and the globe at large. There's a lot to love about this career: job growth, opportunities for advancement, bringing positive change to the world, and a relatively short HVAC training time.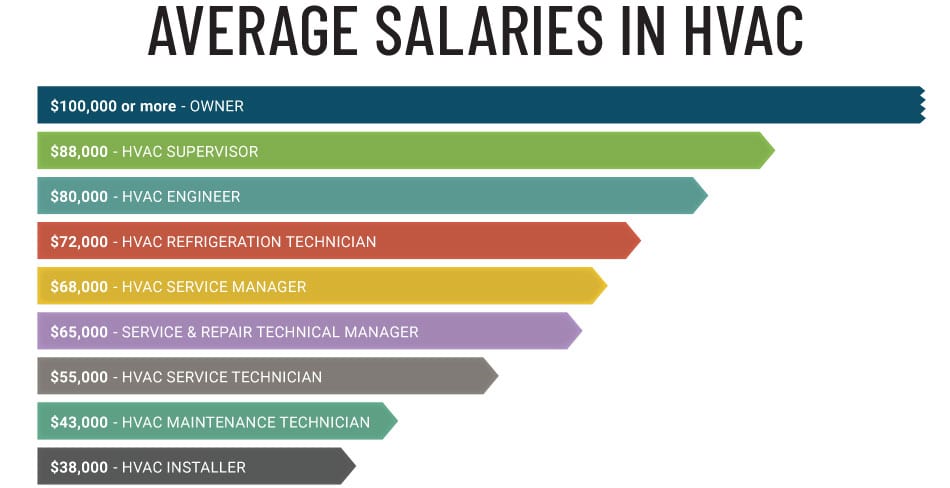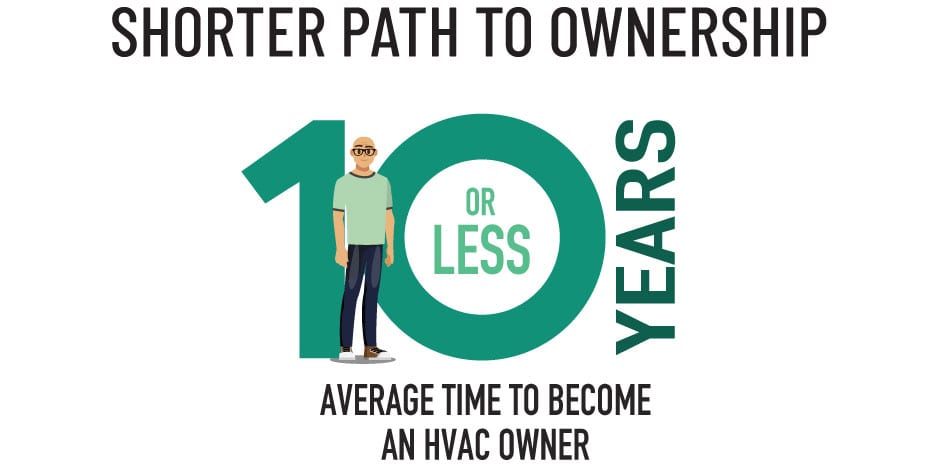 –>
Job Outlook:
HVAC jobs will increase by 15% through 2026, according to the Bureau of Labor Statistics – double the national average for all occupations!
Across all skilled trades, 53%+ of all workers are over the age of 45. The vast majority of workers in these jobs retire at 65, disproportionately young compared to all industries, contributing to an increasing need for new, younger workers.
Shorter Path to Ownership:
Many owners of HVAC companies worked in the industry for fewer than 10 years before moving into ownership.
Job Security:
The nature of typical HVAC work – installation, repair, maintenance – requires physical work on the unit that's virtually impossible to outsource overseas.
Virtually all homes – 95% built in the last 10 years – have an HVAC system of some sort. That number won't drop anytime soon.
–>